SIGN UP FOR NOVEMEBR 30 NARCAN COURSE
HAMILTON COUNTY SHERIFF'S OFFICE
CITIZENS ACADEMY
HCSO is now conducting its Fall Citizens Academy Session (CLASS # 23). As an Alumni, please feel free to join a class and welcome the new class members.
GRADUATION:
DECEMBER 2 @ 6:30pm at HCSO Training Room
​
Shop at AmazonSmile and Amazon will make a donation to Hamilton County Sheriff's Office Citizens Academy Alumni Association at NO COST TO YOU!
​
Same products, same price, same service.
​
We're happy to announce that we have joined Instagram @hcsocaaa!
We love showing what we're up to. Follow us for photos that'll keep you up-to-date on all the accomplishments we've reached and the fun we've had along the way. As part of our alumni culture, we also highlight our talented team members to celebrate their hard work. When we get involved with service assignments or special events, we'll be sure to post some great content, so you can experience it right along with us.
Want to share a photo with us? Add the hashtag #hcsocaaa or tag us in your post.
We welcome you to follow us and we can't wait to share our adventures with you!
​
Don't have Instagram? No problem. Visit our Social Media page here on our website and don't miss a single post.
The Hamilton County Health Department and Trinity Free Clinic are providing a FREE 'NARCAN Saves Lives' educational course and NARCAN Kit on Tuesday, November 30. This offer is being extended to all HCSOCAAA "2022 Members." If you're not a member, sign up now for free HERE
Course Description: The Participant Will Be Able To… Describe three signs and symptoms of an opioid overdose. Demonstrate how to administer Naloxone .
What is Narcan?: NARCAN Nasal Spray is a Naloxone medicine used for the treatment of a known or suspected opioid overdose emergency with signs of breathing problems and severe sleepiness or not being able to respond.
NARCAN Nasal Spray is to be given right away and does not take the place of emergency medical care. Get emergency medical help right away after giving the first dose of NARCAN® Nasal Spray, even if the person wakes up.
NARCAN can quickly restore normal breathing to a person if their breathing has slowed or stopped because of an opioid overdose. But, it has no effect on someone who does not have opioids in their system.
Why Should I Carry Narcan?: NARCAN is safe, easy, and legal to carry, and could save a life. Even if you or a loved one is not currently using opioids, carrying NARCAN® could still save a life.
For more information about the location / time and to sign up for the course, please visit the HCSOCAAA Members Only page
December Membership Meeting
December's monthly Membership Meeting will be conducted at the HCSO Training Room at 6:30pm on Tuesday, December 7, 2021. Eddie Moore will be our presenter directly following our meting.
Whatcha Gonna Do When They Come At You?
Scenario: You're walking down a dark deserted downtown street late at night, approached by two individuals. Whatcha gonna do?
Scenario: You're walking through a parking garage. An individual reaches out and tries to grab your wrist. Whatcha gonna do?
Scenario: You're on a crowded street and you are grabbed from behind by your neck ? Whatcha gonna do?
Scenario: You're walking down a sidewalk and two individuals attempt to toss you into a van. Whatcha gonna do?
Want The Answers? This Professional Has Them!
EDDIE MOORE, PROFESSIONAL WARRIOR
Chief of Security, Riverview Hospital
Former HCSO Jail Commander
Former Professional Award Winning Cage Boxer
Don't Fight To Survive. Fight To Win.
Special Christmas Deliveries
This year, the HCSO will be once again escorting Santa to deliver gifts to the kids. We are providing a special Christmas for 53 children. The deliveries will take place on Saturday 12/11 and Sunday 12/12 between 1pm and 7pm. Times may be slightly adjusted once routes are finalized.
When the Sheriff took his oath of office, he also vowed to always help Santa care for our community. Santa recognized there was a special need in our community. Due to this, Santa called upon Sheriff Quakenbush and the men and women of the Sheriff's Office and asked them for a huge favor! The solution is simple. The Hamilton County Sheriff's Office Community Foundation, Hamilton County Youth Assistance, Hamilton County Sheriff's Office Citizens Academy Alumni Association and Santa will join forces to provide toys, clothing, and food for families this holiday season.
We need your help by serving as Santa's honorary elves this holiday season by wrapping gifts and filling stockings. Wrappers are needed from 11/29-12/10. Stocking Fillers can pick up the stocking in the administration offices anytime. We will need the stockings returned no later than Monday December 6th. In each stocking you will find a note indicating the age, favorite color and interests to help you with ideas. We are asking that you keep the value of the stockings around $20.
​
On December 11th and December 12th, 2021, the reindeer will take the weekend off and Santa, Sheriff Quakenbush, and the staff of the Hamilton County Sheriff's Office will fill their police cars with gifts. This holly jolly team will help deliver the care packages to 53 children throughout Hamilton County. Beautiful red and blue lights will fill the night sky to provide peace around town.
​
We need help wrapping the gifts and filling stockings. If you are able to help, please click on the link(s) below and sign up. A delivery sign up will be sent out in the near future. Please keep these dates open.
Christmas Assistance Distribution
This year's annual Christmas Assistance for Hamilton County residents, which includes distribution of food boxes and baskets, will be held on the dates, if not privately sponsored, at this location: Llama Barn at the Hamilton County 4H Fairgrounds, Noblesville, IN.
A "Holiday Assistance" application is required. Applications should be completed online (www.gsnlive.org) as soon as possible, or contact the Good Samaritan Network office (317.842.2603). One application, completed annually, can be used for Christmas Assistance.
​
8am-5pm - Christmas Distribution (application required)
As you are preparing your Holiday decorations, which many people are putting up soon, please keep in mind Project Blue Light, which asks that people put a blue bulb on a holiday display in one of their windows to show their support for law enforcement.
The tradition began in 1988 in Philadelphia, when a woman used such a light to honor her son-in-law, an officer who had been killed in the line of duty, and grew from there. The light honors all law-enforcement workers. This year far too many Law Enforcement Officers have lost their lives in the line of duty, nationwide.
​
To facilitate this honor we are once again asking residents and businesses to please join us in Project Blue Light. Project Blue Light participation simply involves the placing a single Christmas candle in one of your windows, with the candle to be lit by a single blue bulb."
​
The purpose of the blue light is threefold:
​
First, the blue light is in memory of all of the men and women of law enforcement who have paid the ultimate sacrifice or have been disabled in the line of duty, this year and those before.
​
Second, the light is in honor of those who remain on duty and within the profession of law enforcement. Despite the threats of not returning home at the end of their shifts, they continue to report for duty daily.
​
Lastly, the blue lights are in appreciation of the officers who will be serving during the holidays. While many businesses are closed and families and friends gather to enjoy the holiday's festivities, officers remain on duty to protect our families, homes and businesses.
​
The placing of your single blue light candle is a simple process, but it says a lot. We ask for your support and assistance by participating in Project Blue Light."
The majority of people use one blue light in a window, but some people put up a display of blue lights. Law Enforcement workers appreciate the gesture, regardless of the number of blue lights.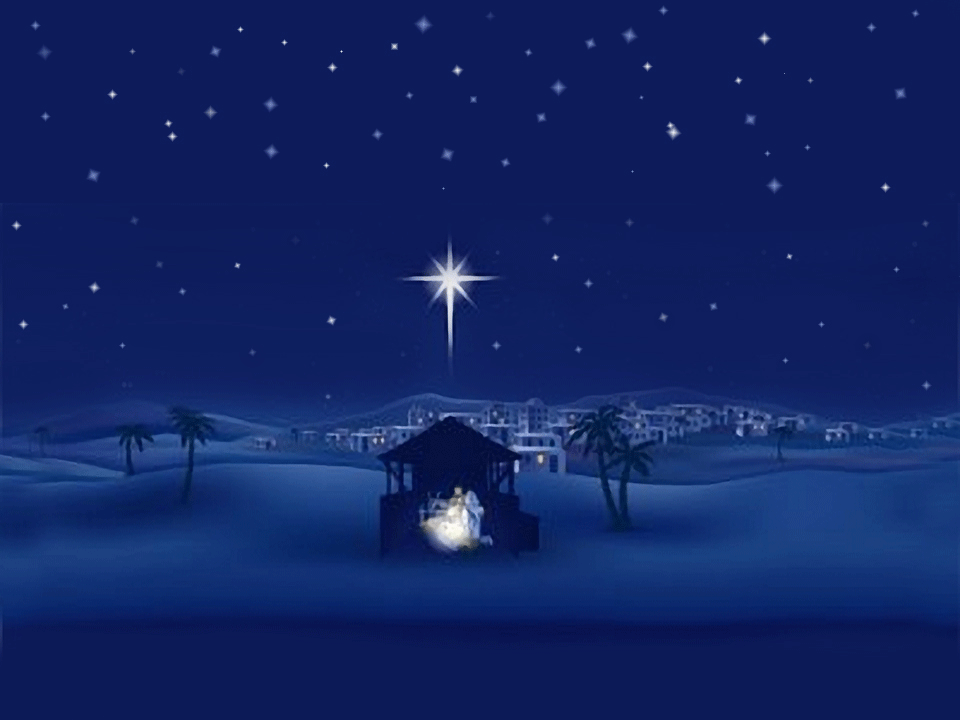 Christmas is celebrated on December 25 and is both a sacred religious holiday and a worldwide cultural and commercial phenomenon. For two millennia, people around the world have been observing it with traditions and practices that are both religious and secular in nature.
Christians celebrate Christmas Day as the anniversary of the birth of Jesus of Nazareth, a spiritual leader whose teachings form the basis of their religion. Popular customs include exchanging gifts, decorating Christmas trees, attending church, sharing meals with family and friends and, of course, waiting for Santa Claus to arrive. December 25—Christmas Day—has been a federal holiday in the United States since 1870.
​
10 CHRISTMAS FUN FACTS:
Each year, 30-35 million real Christmas trees are sold in the United States alone. The top six Christmas tree producing states are Oregon, North Carolina. Pennsylvania, Michigan, Washington and Wisconsin. Trees usually grow for about 15 years before they are sold.

Christmas was declared a federal holiday in the United States on June 26, 1870.

Rudolph, "the most famous reindeer of all," was the product of Robert L. May's imagination in 1939. The copywriter wrote a poem about the reindeer to help lure customers into the Montgomery Ward department store.

The tallest Christmas tree ever displayed was in Seattle, Washington. It measured 221 feet tall.

When the candy cane was invented in Germany, it was made into a J for Jesus. The red stripes symbolize His blood.

1/3 of the 20 highest grossing movies were released during Christmas season, proving that going to a movie after while on Christmas break is a popular tradition.

1 in 3 men wait until Christmas Eve to do their shopping.

Bing Crosby's version of "White Christmas" is the highest-selling single of all time.

If you gave all the gifts listed in the "Twelve Days of Christmas," it would equal 364 presents.

The reason we give presents during Christmas is to symbolize the gifts given to Jesus by the three wise men.
11/2/21
Thank you Director Schemmer, for your presentation regarding Hamilton County Public Safety Communications and for the tour of the Hamilton County 9-1-1 Call Center.
Many thanks to everyone that helped make the first annual Heroes Run event a success!
We would like to express our appreciation to Matt Hyde for his informative presentation regarding HCSO Jail, S.E.R.T. and Mobile Field Force. We are grateful for his time and efforts for sharing his knowledge and experience with us!
Atlanta New
Earth Festival
The Atlanta New Earth Festival in Atlanta, Indiana, aims to unify the surrounding community by featuring the talents of local artists, craftsmen and restaurants. Guests can wander through the numerous vendor booths and attend any of the many concerts going on throughout the festival. This event is a family-friendly celebration that embodies Atlanta's community spirit.
​
We would like to express our appreciation to Jim Ginder for his informative presentation. We are grateful for his time and efforts for sharing his knowledge and experience with us!
A big THANK YOU to all HCSOCAAA members that came out to support the HCSO in this years' Cop On A Rooftop event at Dunkin' Donuts. Thanks to your efforts the HCSO will be able to make a charitable contribution to this years Special Olympics Torch Run! The HCSO greatly appreciates the support and the chance to work along side the HCSOCAAA members.
Many thanks to our HCSO Staff and the HCSOCAAA 4H Fair volunteers! Special thanks to Jim, Gary, Marty, Cathy and Scott! The SWAT obstacle course really kept us busy! We appreciate the efforts of our volunteers who make such an event possible and successful.
What a great turnout to our July Alumni Meeting and EMA Drone Presentation. We appreciate Mr. Booker's time and informative presentation. We also want to thank all of you in attendance. Please plan to join us again Tuesday, August 3, @ 6:30pm.